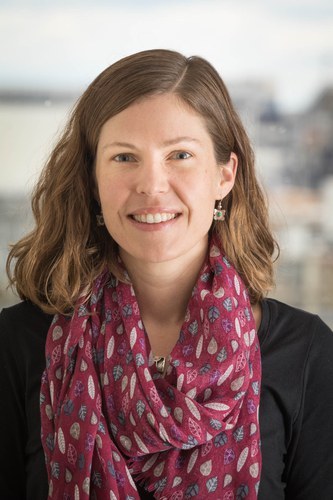 Tanya
Renner
Assistant Professor of Entomology
514 ASI Bldg.
University Park
,
PA
16802
Research
The central goal of our research is to examine evolutionary patterns and processes that drive functional diversification. We are particularly interested in how multi-species interactions shape biodiversity at the microevolutionary scale and influence form and function. Our lab takes an integrative approach in adaptation by combining applied molecular biology with morphology, next-generation sequencing, bioinformatics, studies of adaptive protein evolution, and phylogenetics. My research program focuses on three integrated components: (1) an examination of the underlying genetics both linking and separating chemical defense and nutrient acquisition in plants, (2) investigations of plant structural defense mechanisms and adaptations for insect capture, and (3) studies of chemical defense and detection in insects.
Topics we are investigating:
Co-option and molecular diversity of enzymes used in plant carnivory
Plant form and function, including morphological adaptations for insect capture
Evolutionary mechanisms behind insect defense, host preference and detection

2015
Hockett K, Renner T, Baltrus DA. 2015. Independent co-option of a tailed bacteriophage into a killing complex in Pseudomonas. mBio. 6(4): e00452-15. doi: 10.1128/mBio.00452-15.

Salzman S*, Driscoll H, Renner T, Andre T, Shen S*, Specht CD. Spiraling into history: A molecular phylogeny and ancestral pollination state reconstruction of Costus (Costaceae). Systematic Botany. Systematic Botany. 40(1):104-115.
*=Undergraduate student

2013
Renner T, Specht CD. Inside the trap: gland morphologies, digestive enzymes, and the evolution of plant carnivory in the Caryophyllales. Current Opinion in Plant Biology. 16: 1-7.

2012
Renner T, Specht CD. Molecular evolution and functional evolution of class I chitinases for plant carnivory in the Caryophyllales. Molecular Biology and Evolution. 29(10): 2971-2985.

Bauer U, Clemente CJ, Renner T, Federle W. Form follows function: morphological diversification and alternative trapping strategies in a carnivorous plant genus. Journal of Evolutionary Biology. 25 (1), pg. 90-102.

2011
Renner T, Specht CD. A sticky situation: assessing adaptations for plant carnivory in the Caryophyllales utilizing stochastic character mapping. International Journal of Plant Sciences. 172(7): 889-901.

2009
Renner T, Bragg J, Driscoll HE, Cho J, Jackson AO, Specht CD. Virus-induced gene silencing in the culinary ginger (Zingiber officinale): an effective mechanism for down-regulating gene expression in tropical monocots. Molecular Plant. 2(5): 1084-1094.

Romanov MN, Tuttle EM, Houck ML, Modi WS, Chemnick LG, Korody ML, Stremel Mork EM, Otten C, Renner T, Jones KC, Dandekar S, Da Y, NISC Comparative Sequencing Program, Green ED, Magrini V, Hickenbotham MT, Glasscock J, McGrath S, Mardis ER, Ryder OA. The value of avian genomics to the conservation of wildlife. BMC Genomics. 10 (Supplement 2): S10.

2008
Rensing S, Lang D, Zimmer A,Terry A, Salamov A, Shapiro H, Nishiyama T, Perroud P, Lindquist E,Kamisugi Y, Tanahashi T, Sakakibara K, Fujita T, Oishi K, Shin-I T, Kuroki Y, Toyoda A, Suzuki Y, Hashimoto S, Yamaguchi K, Sugano S, Kohara Y, Fujiyama A, Anterola A, Aoki S, Ashton N, Barbazuk W, Barker E, Bennetzen JL, Blankenship R, Cho SH, Dutcher SK, Estelle M, Fawcett J, Gundlach H, Hanada K, Heyl A, Hicks KA, Hughes J, Lohr M, Mayer K, Melkozernov A, Murata T, Nelson DR, Pils B, Prigge M, Reiss B, Renner T, Rombauts S, Rushton PJ, Sanderfoot A, Schween G, Shiu S, Stueber K, Theodoulou FL, Tu H, Van de Peer Y, Verrier PJ, Waters E, Wood A, Yang L, Cove D, Cuming AC, Hasebe M, Lucas S, Mishler BD, Reski R, Grigoriev IV, Quatrano RS, Boore JL. The genome of the moss Physcomitrella patens reveals evolutionary insights into the conquest of land by plants. Science. 319(5859): 64-69.

2007
Renner T, Waters ER. Comparative genomic analysis of the Hsp70s from five diverse photosynthetic eukaryotes. Cell Stress & Chaperones. 12(2): 172–185.




Publications
Pygidial glands of Harpalus pensylvanicus (Coleoptera
Arthropod Structure and Development, Rork, Adam M., Mikó, István, Renner, Tanya, 2019
Patterns of alternative splicing vary between species during heat stress
AoB PLANTS, Kannan, Sumetha, Halter, Gillian, Renner, Tanya, Waters, Elizabeth R., 2018
Long-read sequencing uncovers the adaptive topography of a carnivorous plant genome
Proceedings of the National Academy of Sciences of the United States of America, Lan, Tianying, Renner, Tanya, Ibarra-Laclette, Enrique, Farr, Kimberly M., Chang, Tien Hao, Cervantes-Pérez, Sergio Alan, Zheng, Chunfang, Sankoff, David, Tang, Haibao, Purbojati, Rikky W., Putra, Alexander, Drautz-Moses, Daniela I., Schuster, Stephan C., Herrera-Estrella, Luis, Albert, Victor A., 2017
Molecular characterization and evolution of carnivorous sundew (Drosera rotundifolia L.) class V β-1,3-glucanase
Planta, Michalko, Jaroslav, Renner, Tanya, Mészáros, Patrik, Socha, Peter, Moravčíková, Jana, Blehová, Alžbeta, Libantová, Jana, Polóniová, Zuzana, Matušíková, Ildikó, 2017
Independent co-option of a tailed bacteriophage into a killing complex in Pseudomonas
mBio, Hockett, Kevin L., Renner, Tanya, Baltrus, David A., 2015
Spiraling into history
Systematic Botany, Salzman, Shayla, Driscoll, Heather E., Renner, Tanya, André, Thiago, Shen, Stacy, Specht, Chelsea D., 2015
Molecular and functional evolution of class i chitinases for plant carnivory in the caryophyllales
Molecular biology and evolution, Renner, Tanya, Specht, Chelsea D., 2012
Form follows function
Journal of Evolutionary Biology, Bauer, U., Clemente, C. J., Renner, T., Federle, W., 2012
A sticky situation
International journal of plant sciences, Renner, Tanya, Specht, Chelsea D., 2011