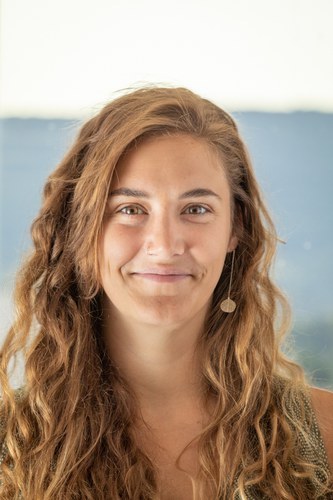 Sara

Hermann

,

Ph.D.
Tombros Early Career Professor
Assistant Professor of Arthropod Ecology and Trophic Interactions
510 ASI Bldg.
University Park
,
PA
16802
Areas of Expertise
Predator-Prey Interactions
Arthropod Ecology
Behavioral Ecology
Chemical Ecology
Biological Control
Education
Ph.D. Entomology & Ecology, Evolutionary Biology and Behavior, Michigan State University
M.Sc. Entomology, Cornell University
B.Sc. Environmental Science and Policy, University of South Florida
Websites:
Hermann Lab
Google Scholar
Instagram
Research Summary
I am broadly interested in understanding how population and community dynamics are shaped by species interactions. My ongoing research addresses how top-down forces influence insect behavior and physiology, contribute to trophic cascades and structure ecological communities.
Much of our work focuses on the underappreciated role that predation risk has on arthropod ecology, which has importance in both natural and agricultural systems. A major element of this work is understanding how insects perceive predation threat by detecting predator odors. We currently have two lines of research in the lab: 1) understanding how lady beetle cues influence aphid populations in agroecosystems and 2) investigating the role of predation and predation risk on monarch caterpillar survival in conservation plantings.
Current Students
Lillian Germeroth (M.S. - Ecology)
Jorge Jaramillo (Ph.D. - Entomology)
Current Postdoctoral Scholars
Dr. Jessica Kansman