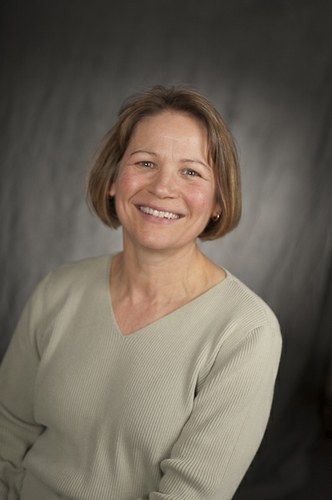 516 Ag Sciences & Industries Bldg.
University Park
,
PA
16802
Areas of Expertise
Soil Entomology and Ecology
Sustainable and Organic Agriculture
Insect Pathology
Women and Gender in Science
Women and Agriculture
Education
B.A. University of California, Santa Barbara,1980. Environmental Biology
M.S. University of California, Davis,1982. Plant Protection and Pest Management
Ph.D. University of California, Davis,1990. Entomology
Department Focus Area
Ecological Applications; Disease Ecology and Biology; Biocontrol and Insect Pathology; and Integrated Pest Management
Research Programs & Interests
Biological soil quality and sustainability - A major area of emphasis in my research program is on the impact of agricultural practices on soil biodiversity and function. Soil organisms are tightly linked functionally to above-ground interactions and are involved in ecosystem processes such as nutrient cycling, carbon storage, maintenance of plant diversity, biological control of human and agricultural pests, and bioremediation, and therefore, are of critical importance to ecosystem function and productivity. Agricultural management has generally been driven by production at the expense of the environment and, in many cases, the use of pesticides and fertilizers has masked the importance of soil biota. Consequently, there is a lack of data on the value of services provided by soil arthropods in maintaining soil structure, soil fertility, antagonism and control of pest organisms, and in mediating processes such as decomposition and mineralization. This information will be critical as the use of synthetic inputs in agriculture become more restricted and/or less desirable. The long-term goal is to identify practices that encourage productivity and minimize costs associated with synthetic inputs and damage from insect pests.
Biology and ecology of entomopathogenic nematodes and fungi - Entomopathogenic nematodes and fungi important natural mortality factors for soil-dwelling insect pests, and currently the ones with the greatest potential for successful commercial use. The goal of my research on entomopathogenic nematodes and fungi has been to clarify aspects of their biology and ecology that relates to their successful use as conserved or applied biological control agents. Projects have ranged from very practical to fairly basic - from efficacy trials to the effects of insect food plant on the biology and ecology of entomopathogenic nematodes and the effects of selection on several aspects of their biology. Another current area of emphasis is the impact of agricultural practices on the occurrence and abundance of entomopathogenic nematodes and fungi.