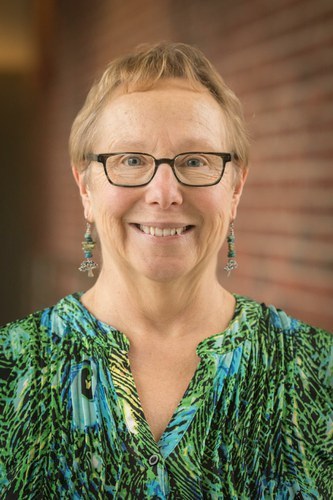 Kelli

Hoover

,

Ph.D.
Professor of Entomology
Center for Chemical Ecology
Center for Pollinator Research
Insect Biodiversity Center
517 Ag Sciences & Industries Building
University Park
,
PA
16802
Areas of Expertise
Biology and ecology of invasive species
Insect-microbial symbiosis
Tritrophic interactions
Insect virology
Pollination of forest trees
Education
BS, University of California, Berkeley, 1979
MS, San Jose State University, 1992
PhD, University of California, Davis, 1997
Current Graduate Students
Adam Scherr, M.S. student co-advised by Dr. Felton. Adam is investigating the potential ability of fall armyworm and/or its gut microbiota to synthesize phytohormones that regulate plant defenses.
Anne Johnson, PhD student. Anne is exploring sequestration of toxins from the preferred host tree of heaven by spotted lanternfly and implications for predator-prey interactions.
Postdoctoral Scholars
Dr. Joe Keller: spotted lanternfly population dynamics
Dr. Karolina Szymona: development of novel modifications of radio frequency technology for sanitizing wood packaging materials used in international trade.
Department Focus Area
Spotted lanternfly biology and ecology, plant-insect-microbe interactions, invasive species in forest systems, methods to exclude invasive species in wood products
Research Interests
Chemical ecology: Plant-insect-symbiont/pathogen interactions
Invasive species: Biology, ecology, and population dynamics of spotted lanternfly in forest systems
Teaching
The Insect Connection (World Campus)
Management of Insect Pests of Ornamentals
Research Activities & Interests
1) Spotted lanternfly (SLF) is a recently introduced pest from Asia with a very broad host range, is rapidly spreading, and is a serious pest of grape, and numerous hardwood tree species in over 20 families. We are investigating: sequestration of toxins by SLF from their preferred host impacts and how this impacts predation, methods to sample SLF populations to determine abundance and distribution in different habitats; and impacts of SLF feeding on host tree physiology.
2) To prevent invasive, exotic pests (insects, nematodes, and fungi) from moving in/on wood packing materials and wood products, international regulations require phytosanitary treatments before pallets and crates can be shipped out of the country of origin. As a member of the International Forestry Quarantine Research Group, an advisory body to the technical panels of the International Plant Protection Convention (IPPC) of the United Nations, Hoover collaborates on research with industrial engineers and wood products scientists to improve efficacy of radio frequency (RF) technology as an alternative treatment to methyl bromide fumigation.  Hoover is party to a cooperative research and development agreement with USDA APHIS and patents for innovations in RF technology on refinements to the technology that have greatly reduced energy consumption during commercial operations.
Recent Publications In press
Elmquist, J., K. Hoover and D. Biddinger. 2023. Floral visitors of red maple and tree-of-heaven at potential risk of neonicotinoid exposure from spotted lanternfly control. Great Lakes Entomologist, in press.
Elmquist, J., D. Biddinger, N.T. Phan, T.W. Moural, F. Zhu and K. Hoover. 2023. Potential risk to pollinators from neonicotinoid applications to host trees for management of spotted lanternfly, Lycorma delicatula (Hemiptera: Fulgoridae). J Econ. Entomol., in press.
Laveaga, E., K. Hoover, and F. Acevedo. 2023. Life history traits of spotted lanternfly when feeding on grapevines and tree of heaven. Frontiers in Insect Science, in press.
Lavely, E.K., L. Iavorivska, O. Uyi, E. Primka, J.  Harper, B. Walsh, D.M. Eissenstat, and K. Hoover.  2022. Impacts of short-term feeding by Lycorma delicatula on ecophysiology of hardwood trees in a common garden. Front. Insect Sci. https://doi.org/10.3389/finsc.2022.1080124.