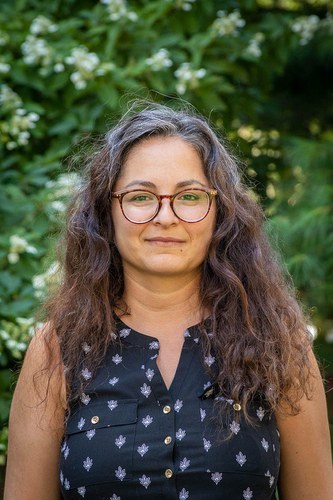 Etya

Amsalem

,

Ph.D.
Associate Professor of Entomology
215 Life Science Building
University Park
,
PA
16802
Areas of Expertise
Social behavior
Chemical ecology
Pollinator's health
Physiology
Genetics
Bumble bees
Education
B.S. Medical and Life Science, Tel Aviv University
M.Sc. Zoology, Tel Aviv University
Ph.D. Zoology, Tel Aviv University
Research:
My lab studies insect social behavior and pollinator health using tools from chemical ecology, physiology, genetics, and genomics.
Selected topics of research in the lab:
(1) Pheromones and hormones regulating reproduction, sexual production, and social behavior in insect societies
(2) The genetic and molecular mechanisms underlying pheromone production, perception and social organization
(3) The evolution of reproductive signaling
(4) The genetic and physiological factors underlying successful diapause in bumble bee queens
(5) The impact of pesticides, pathogens and diet on bee behavior, mating and development
(6) The impacts and underlying mechanisms of carbon dioxide narcosis in bumble bees
(7) Larva development and caste determination in bumble bees and the evolution of castes in social insects
Teaching:
ENT202 - Insect connections: Insect, Globalization and sustainability (every spring)
ENT530 - Supervised mentoring for graduate students, in collaboration with St. Francis University (every fall)
ENT484 - Insect Behavior (every other spring)

Current graduate students:
Nathan Derstine, PhD student - USDA NIFA fellow, Entomology Graduate Program
Sarah Spence, PhD student - Black fellow, Entomology Graduate Program
Ethan Dean, PhD student - Entomology Graduate Program
Website: https://amsalemlab.weebly.com/
Institutes affiliations: