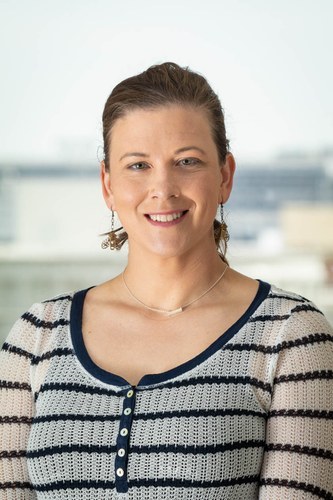 Erika
T.
Machtinger, Ph.D.
Associate Professor of Entomology
4 Chemical Ecology Laboratory
University Park
,
PA
16802
Areas of Expertise
Veterinary Entomology
Tick ecology and control
Filth fly management and behavior
Wildlife entomology
Arthropod behavior
Education
Postdoctoral Research Associate, USDA, ARS
Ph.D., Entomology, University of Florida
M. S., Entomology, University of Florida
B. S., Wildlife Conservation and Ecology, University of Delaware
Web/Social
Graduate Students
Jessica Brown (Ph.D. student, Ecology)
Jesse Evans (MSc student, Entomology)
Research Support
Arash Maleki (Research Technologist)
Kylie Green (Research Technologist) 
Zoey Cole (Research Associate) 
McKinley Morris (Research Associate)
Research
The mission of the Veterinary Entomology Laboratory is to investigate the ecological relationships between vertebrates and their ectoparasites and other arthropod pests to facilitate the development of control methods and integrated pest management strategies. We don't study specific taxa or phenomena but rather problems associated with non-human vertebrates. Of particular interest are filth flies affecting livestock, poultry, and equids and ticks and tick-borne disease ecology.