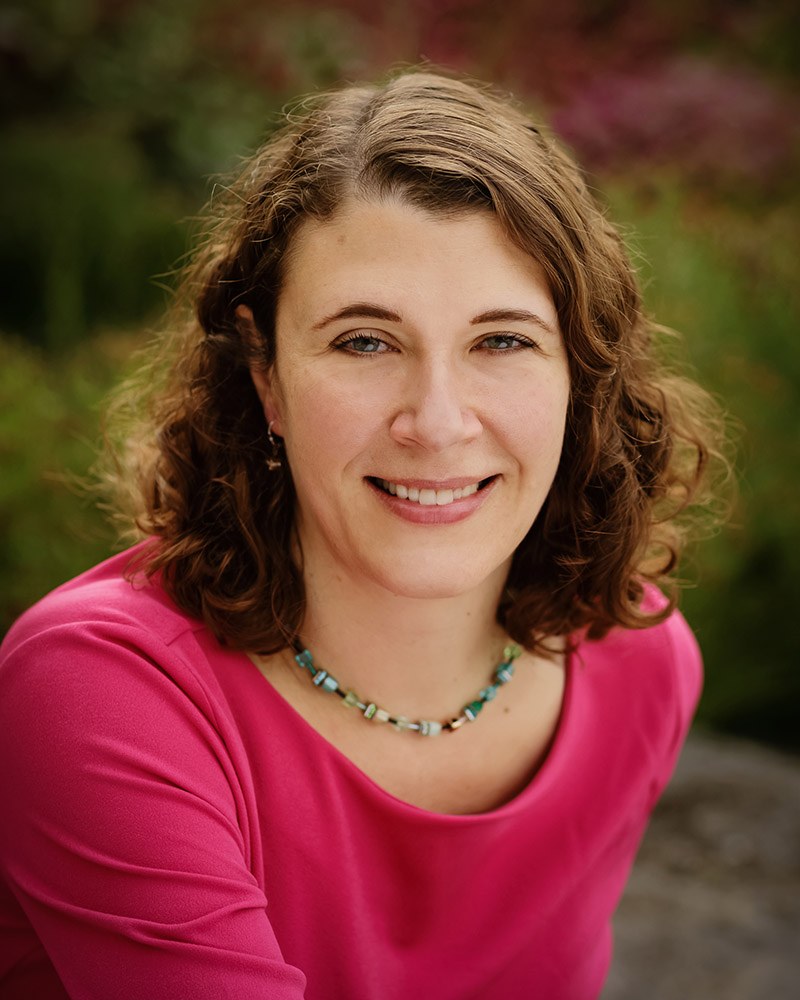 Christina

Grozinger

,

Ph.D.
Publius Vergilius Maro Professor of Entomology
Director, Center for Pollinator Research, Insect Biodiversity Center
Associate Director for Research, Institute for Sustainable Agricultural, Food and Environmental Science
W-209 Millennium Science Complex
University Park
,
PA
16802
Areas of Expertise
Bees
Genomics, Immunity, Behavior, Physiology, Ecology
Decision Support Tools
Education
B.Sc. McGill University 1997
M.Sc. Harvard University 1999
Ph.D. Harvard University 2001
Research Activities & Interests
Bees are critical pollinators in natural and agricultural landscapes, and key model systems for the study of social behavior. Grozinger's research group examines the mechanisms underlying social behavior and health in honey bees and related species.  Her studies on social behavior seek to elucidate the proximate and ultimate mechanisms mediating cooperation and conflict in insect societies. Her studies on pollinator health evaluate the impacts of biotic and abiotic stressors at the molecular, physiological and behavioral level, and examine how bees' resilience to these stressors can be bolstered by management practices and environmental contexts, particularly by improved nutrition.  To help beekeepers, growers, land managers and members of the public better assess and mitigate the stressors that their managed and wild bee populations experience, Grozinger works with the Beescape team to develop models and decision support tools to evaluate landscape conditions and predict bee health at local scales (see beescape.org).  The Grozinger lab group is highly collaborative and interdisciplinary, with individuals from multiple programs and perspectives.
Postdoctoral Fellows
Dr. Gabriela Quinlan, NSF Postdoctoral Fellow (co-mentor: Miller)
Dr. Jaya Sravanthi Mokkapati, Human Science Frontier Program Postdoctoral Fellow
Dr. Anissa Kennedy, Penn State Presidential Postdoctoral Fellow
Graduate Students
Makaylee Crone, NSF Graduate Fellow, Bunton Waller Fellow, Integrative Pollinator Ecology Fellow, Ecology Graduate Program (co-mentor: Biddinger)
Sean Bresnahan, NSF Graduate Fellow, Integrative Pollinator Ecology Fellow, MCBIS Graduate Program (co-mentor:Axtel)
Codey Mathis, Insect Biodiversity Fellow, Entomology Graduate Program (co-mentor: Patch)
Elena Gratton, Entomology Graduate Program (co-mentor: Hines)
Darcy Gray, Fulbright Fellow, Ecology Graduate Program
Michael Hill, Entomology Graduate Program (co-mentor: Boyle)
Cody Feuerborn, Biology Graduate Program (co-mentor: Hines)
Undergraduate Students/Interns
Alyssa Curry, Maryam Al Thunayyan, 
Owen Christopher, Orion Pizzini
Research Specialists
Kate Anton, Lab Manager
Dr. Michele Mansfield, Pollen Molecular Diagnostics 
Courses Taught
ENT 222 Honey Bees and Humans (with Harland Patch, offered every fall)
ENT 522 Professional Development and Critical Thinking (with Harland Patch, Heather Hines, offered every spring)
Publications