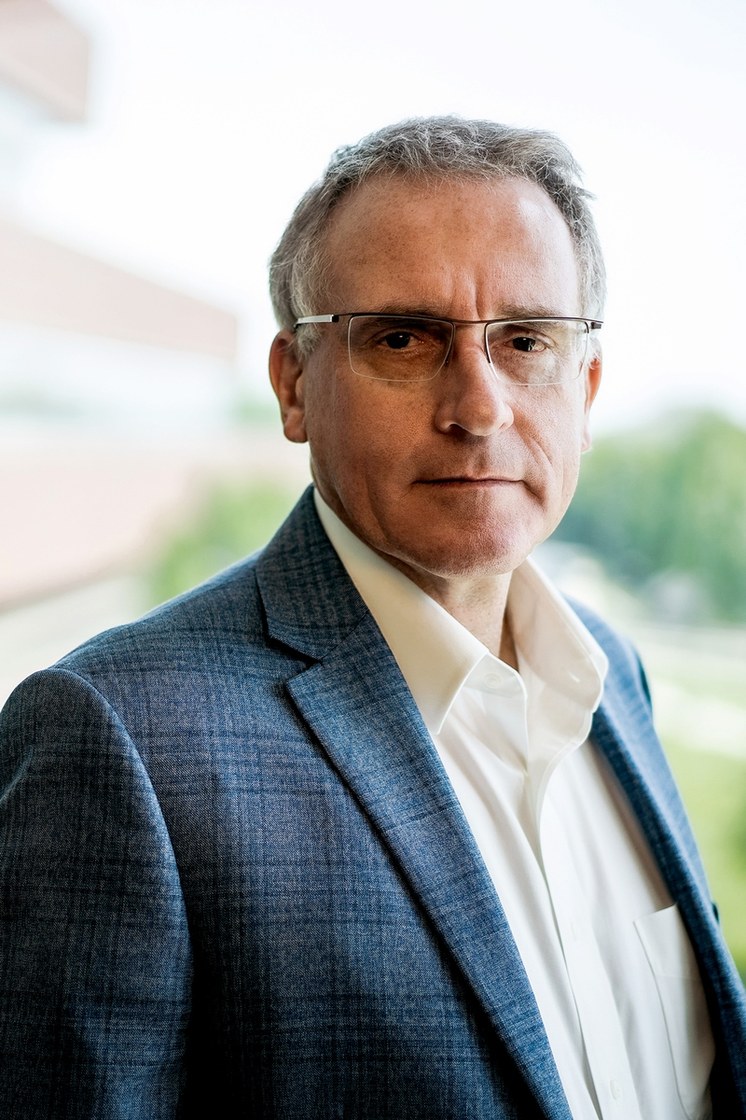 Andrew

Read

,

Ph.D.
Interim Senior Vice President for Research
Evan Pugh University Professor of Biology and Entomology
Office: 304 Old Main
Lab: W-124 Millennium Science Complex
University Park
,
PA
16802
Education
D.Phil., University of Oxford (1985-1989) [Supervisor: Prof. Paul Harvey FRS]
BSc(Hons) 1st Class in Zoology, University of Otago, New Zealand (1981-1984)
Department Focus Areas:
Disease Ecology and Biology
Research Interests:
Ecology and evolutionary genetics of infectious disease
Research
My research focuses on the ecology and evolutionary genetics of infectious disease, including:
How do public and animal health programs affect pathogen evolution (particularly the evolution of virulence)? 
How does host resistance affect pathogen evolution?
Will vaccination and chemotherapy prompt the evolution of more virulent pathogens?
Can entomopathogenic fungi be used to produce a cheap organic pesticide for sustainable malaria control?
Can we make evolution-proof drugs, vaccines and insecticides?
How should we use drugs to treat patients when drug treatment leads to resistance?
Current work involves mosquitoes, malaria, Marek's disease, myxomatosis and hospital-acquired bacteria.
More information about my research, from my group website
Awards
Member, American Academy of Arts and Sciences (elected 2018)
Penn State President's Award for Excellence in Academic Integration (2018)
Fellow The Royal Society (elected 2015)
Fellow American Academy of Microbiology (elected 2014)
Fellow of American Association for the Advancement of Science (elected 2012)
Fellow Wissenschaftskolleg zu Berlin (Institute of Advanced Studies) (2006-7) 
Fellow Royal Society of Edinburgh (elected 2003) 
Selected Publications
Kennedy, D.A., & Read, A.F. (2018) Why the evolution of vaccine resistance is less of a concern than the evolution of drug resistance. Proceedings of the National Academy of Science USA 115: 12878-12886.
Wale, N., Sim, D.G., Jones, M.J., Salathe, R., Day, T., & Read, A.F. (2017). Resource limitation prevents the emergence of drug resistance by intensifying within-host competition. Proceedings of the National Academy of Science USA 114: 13774-13779.
Hansen, E., Woods, R.J., & Read, A.F. (2017). How to use a chemotherapeutic agent when resistance to it threatens the patient. PLoS Biology 15: e2001110.
Day, T., & Read A.F. (2016). When does high-dose antimicrobial chemotherapy prevent the emergence of resistance? PLoS Computational Biology 12: e1004689.
Read, A.F., Baigent, S.J., Powers, C., Kgosana, L.B., Blackwell, L., Smith, L.P., Kennedy, D.A., Walkden-Brown, S.W., & Nair, V.K. 2015. Vaccination enhances transmission of highly virulent strains of Marek's disease virus in chickens. PLoS Biology 13: e1002198.
Huijben, S., Bell, A.S., Sim, D.G., Salathe, R., Tomasello, D., Mideo, N., Day, T. & Read, A.F. 2013. Aggressive chemotherapy and the selection of drug resistant pathogens. PLoS Pathogens 9: e1003578.
Barclay, V.C., Sim, D., Chan, B.H.K., Nell, L.A., Rabaa, M.A., Bell, A.S., Anders, R.F., Read, A.F. (2012). The evolutionary consequences of blood-stage vaccination on the rodent malaria Plasmodium chabaudi. PLoS Biology 10: e1001368.
Read, A. F., T. Day, and S. Huijben. 2011. The evolution of drug resistance and the curious orthodoxy of aggressive chemotherapy. Proceedings of the National Academy of Sciences USA 108: 10871.
Read, A. F., P. A. Lynch, and M. B. Thomas. 2009. How to build an evolution-proof insecticide for malaria control. PLoS Biology 7: e1000058.
Råberg, L., D. Sim, and A. F. Read. 2007. Disentangling genetic variation for resistance and tolerance to infectious diseases in animals. Science 318: 812.
Blanford, S., B. H. Chan, N. Jenkins, D. Sim, R. J. Turner, A. F. Read, M. B. Thomas. 2005. Fungal pathogen reduces potential for malaria transmission. Science 308: 1638.