The Center for Pollinator Research at Pennsylvania State University is committed to developing and implementing integrative, multidisciplinary approaches to improving pollinator health, conservation, and management for ecosystems services through research, education, outreach and policy.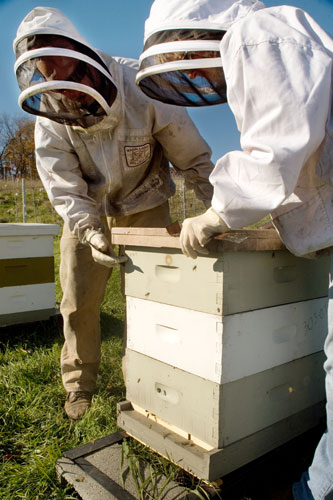 Pollinators are critical for agricultural and ecological landscapes, but many species have been severely impacted by massive population declines. The causes of these declines are complex, and mitigation of these issues require multidisciplinary research approaches, the development of novel management and conservation practices, and a strong commitment to disseminate the results of these studies to students, the public, and policy makers.
The Center for Pollinator Research is comprised of a dynamic group of more than 40 faculty, including researchers, educators, extension specialists and outreach coordinators, spanning multiple departments and colleges. Together we are committed to studying the factors impacting pollinator health and developing and implementing creative approaches to pollinator conservation.
The Center for Pollinator Research has strong partnerships with the Pennsylvania State Beekeepers, the Penn State Master Gardeners, the Penn State Horticulture Extension Team, and the PA Department of Agriculture's Entomology Program. We are supported by the Penn State College of Agricultural Sciences and the Huck Institutes of the Life Sciences, and work closely with our Stakeholder Advisory Board for invaluable feedback, guidance, and collaborative opportunities that best address emerging concerns and issues facing pollinators in agricultural and natural landscapes.