Pest Alert - Spotted Lanternfly
Spotted Lanternfly is an invasive sap-feeding planthopper and was first discovered in the United States in Berks County in September, 2014. Upon confirmation of the presence of this pest, the Pennsylvania Department of Agriculture began working with faculty in Penn State's Department of Entomology, Penn State Extension, USDA, and other scientific experts across the US and in Asia, to understand the threat posed by this insect, in order to prevent its spread and potential impact to Pennsylvania's agricultural economy and natural resources.
Although these collaborative efforts are increasing our understanding of this insect and allowing us to develop short and long term research-based management strategies, the Spotted Lanternfly (Lycorma delicatula) population size has increased. As nymphs and adults, we have observed these insects feeding upon cultivated and wild grape. As adults this fall, we very recently observed them flying into orchards and feeding on apple trees as well.

Credit: videos recorded by Erica Smyers, PhD student, Penn State Department of Entomology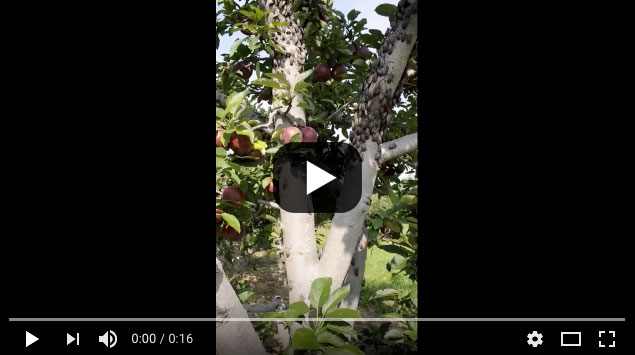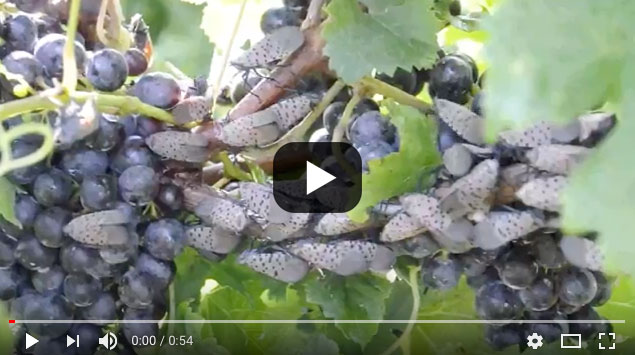 In order to monitor and control this insect, your help is needed. Now in the fall, adult Spotted Lanternflies are dispersing, mating and laying egg cases. These are colorful insects and easily recognized. PDA has issued a quarantine zone. Please check your vehicle for hitch hiking insects if you drive from or through the quarantine area and keep the windows rolled up when your vehicle is parked.

Females lay eggs on any smooth surface including vehicles, trash barrels, outdoor furniture, and other man-made items, as well as on tree trunks, limbs, and loose bark. Given that eggs cases are deposited on such a wide variety of surfaces, this is the life stage that may have the greatest potential for spread via accidental transport to new areas. Presently, Spotted Lanternfly has been detected only in the southeastern region of Pennsylvania. To prevent its spread, please check your vehicles for egg cases, especially if you travel through the quarantine zone.  

For further information on Spotted Lanternfly and what you can do to help control this insect visit:
Author: this pest alert was written by Julie Urban, Department of Entomology, Penn State, University Park, PA, 12 Oct. 2017.